Reclaimed Blond Barre
Limestone — France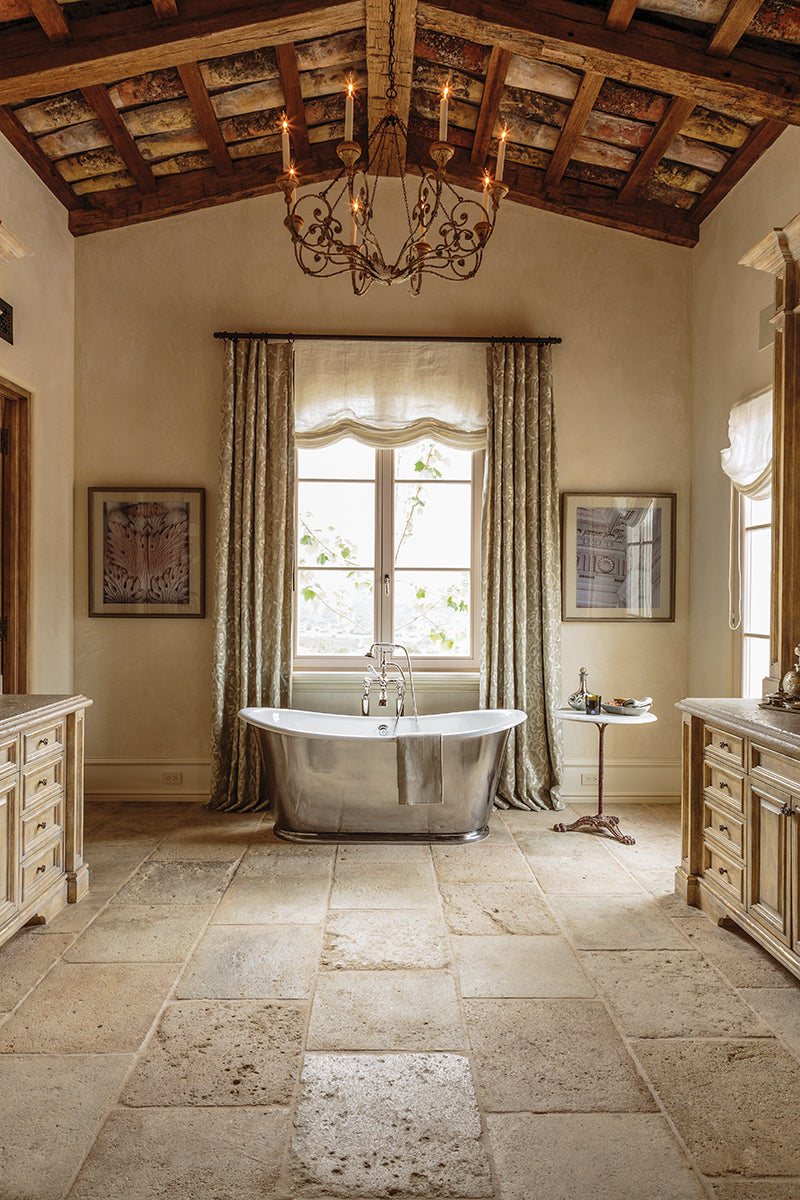 An antique French limestone originally quarried in the Provence region of France in the 18th and 19th centuries. It has rich, rustic characteristics, warm color variation and a beautiful timeworn patina from centuries of use.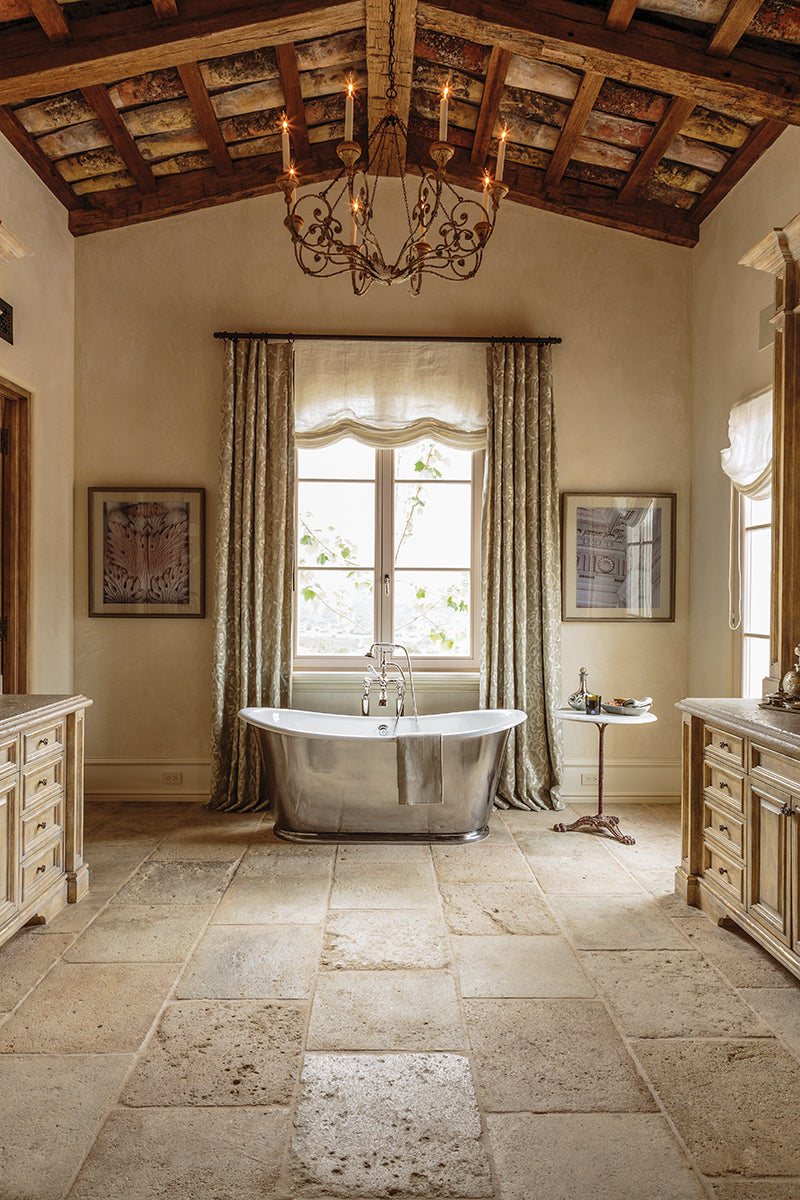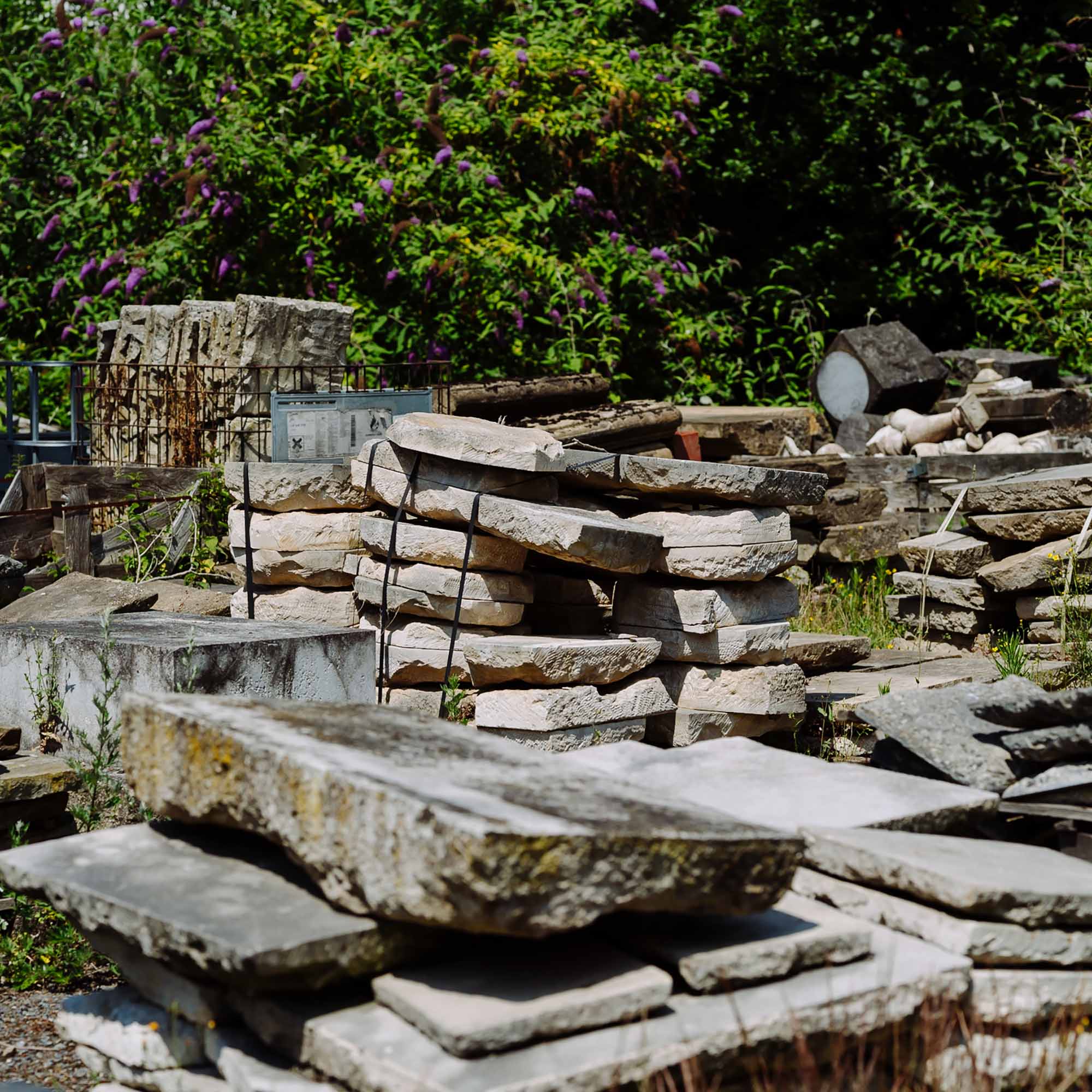 A History of Quality
This antique limestone was commonly used as flooring when it was first quarried during the 18th and 19th centuries. Our reclaimed Blond Barre is pulled from country residences and building constructions within the Provence region of southeastern France. A uniquely expressive stone, Blond Barre exhibits subtle color variations with deep patination from centuries of consistent wear and use. It takes nearly a week to successfully salvage the stones from their original installations, and several more weeks for expert stonemasons to cut them to order. Thoughtfully inspected for both authenticity and quality, the stone undergoes an intense cleaning procedure that eliminates all traces of dirt and organic matter during fabrication. The finished stone is then packaged and shipped to bring its rich history to new projects around the world.
Why do we love it?

The timeless, unprocessed beauty that captures a rich and unique history.
How does it look?

With its stark variation of warm neutral tones and rugged textures, Reclaimed Blond Barre brings natural, earthen elegance to any new installation.
How does it wear?

After centuries of use, minor to moderate additional wear can be expected, further enhancing its characteristically deep patina.
Where can I use it?

Reclaimed Blond Barre is suitable for indoor use and low-to-medium traffic areas.
Reclaimed Blond Barre
Download Specs
For additional information about this product's usage guidelines, available stock, pricing and lead times, please contact our sales team directly.
Variation disclaimer
Because of the individualized nature of the materials we sell, many of the products have significant variation in size, shape, color, texture and thickness. These irregularities are inherent in hand-made and natural materials such as ours. It is the responsibility of the owner/purchaser and those acting on behalf of the owner such as the designer, architect, contractor or installer to verify that the material specified is appropriate for its final application and to review and approve all materials before the materials are shipped. Samples are available on request. Samples are given as an indication of a particular product and are for reference only. Due to the inherent variation in the size, shape, thickness, texture and color of our materials, individual samples cannot be considered exact representations.
Through expert photography, every effort has been made to faithfully represent our products and materials on this website. However, due to lighting and color variations, no picture can be considered an exact representation of the material being shown.