Lumiere Bristol
European Oak — France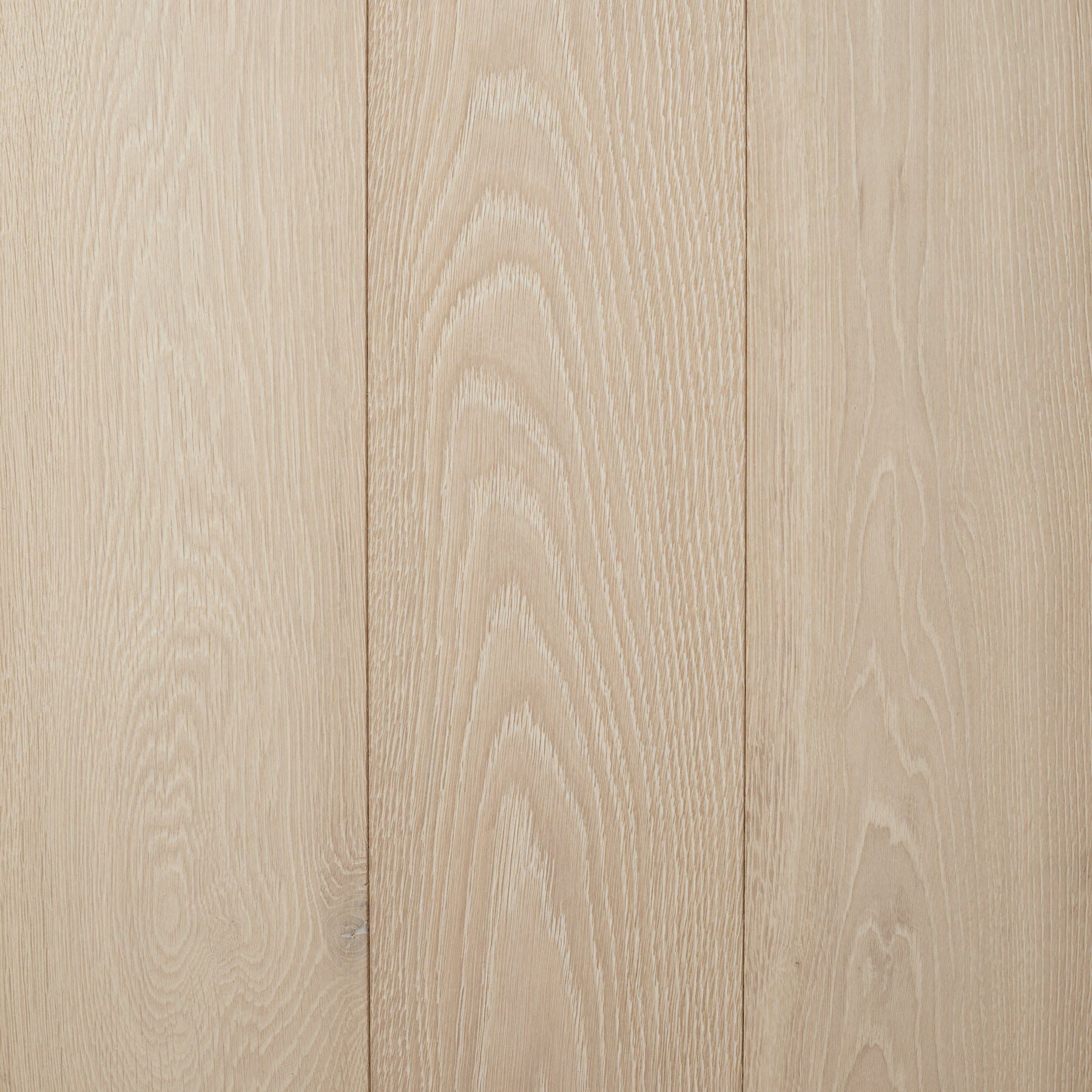 Named after the City of Lights, options within the Lumiere collection are inspired by iconic Parisian influences. Hand-finished in Northern France, Lumiere Bristol has a warm light blond coloration with natural undertones, brushed grain and a natural appearance that's exceptional in its simplicity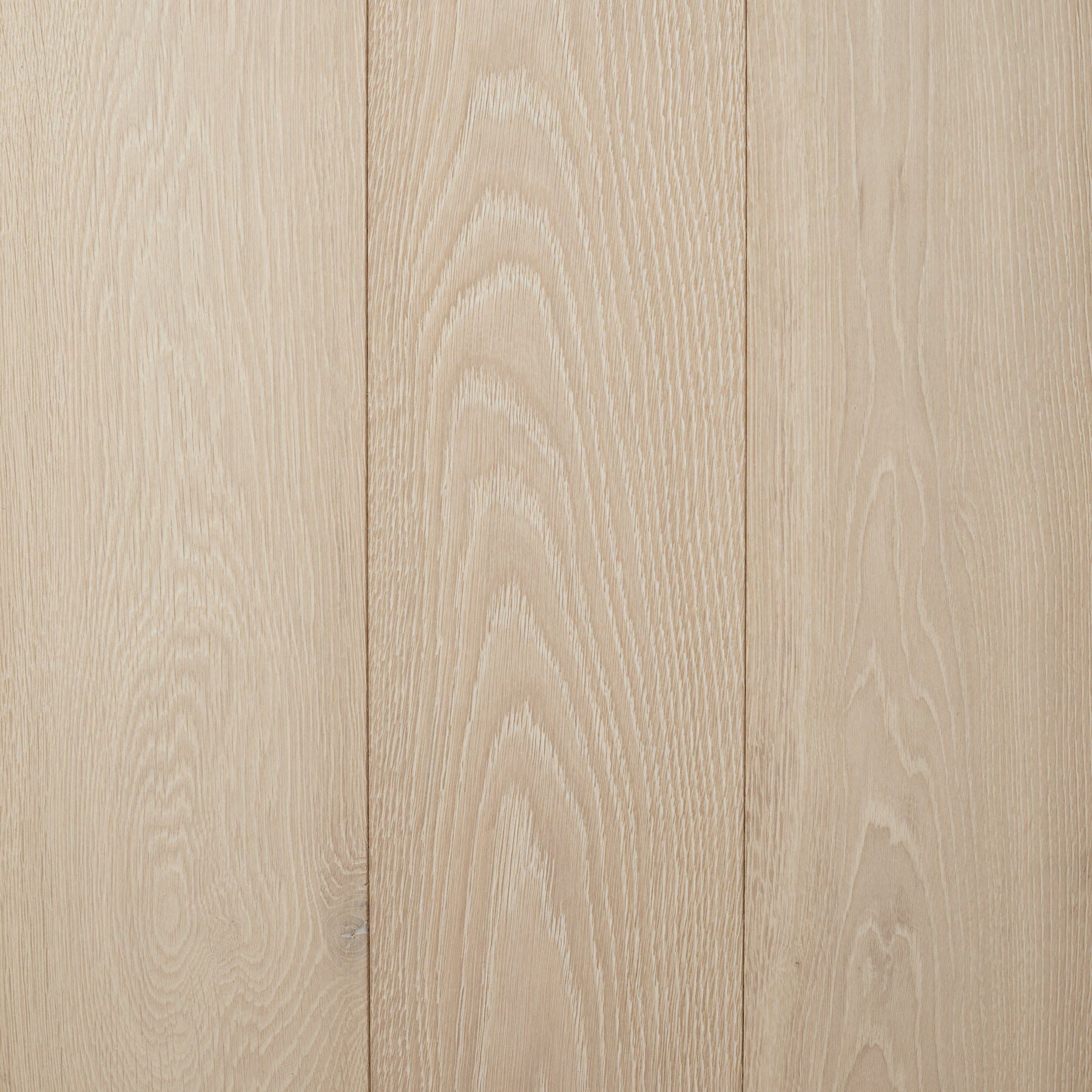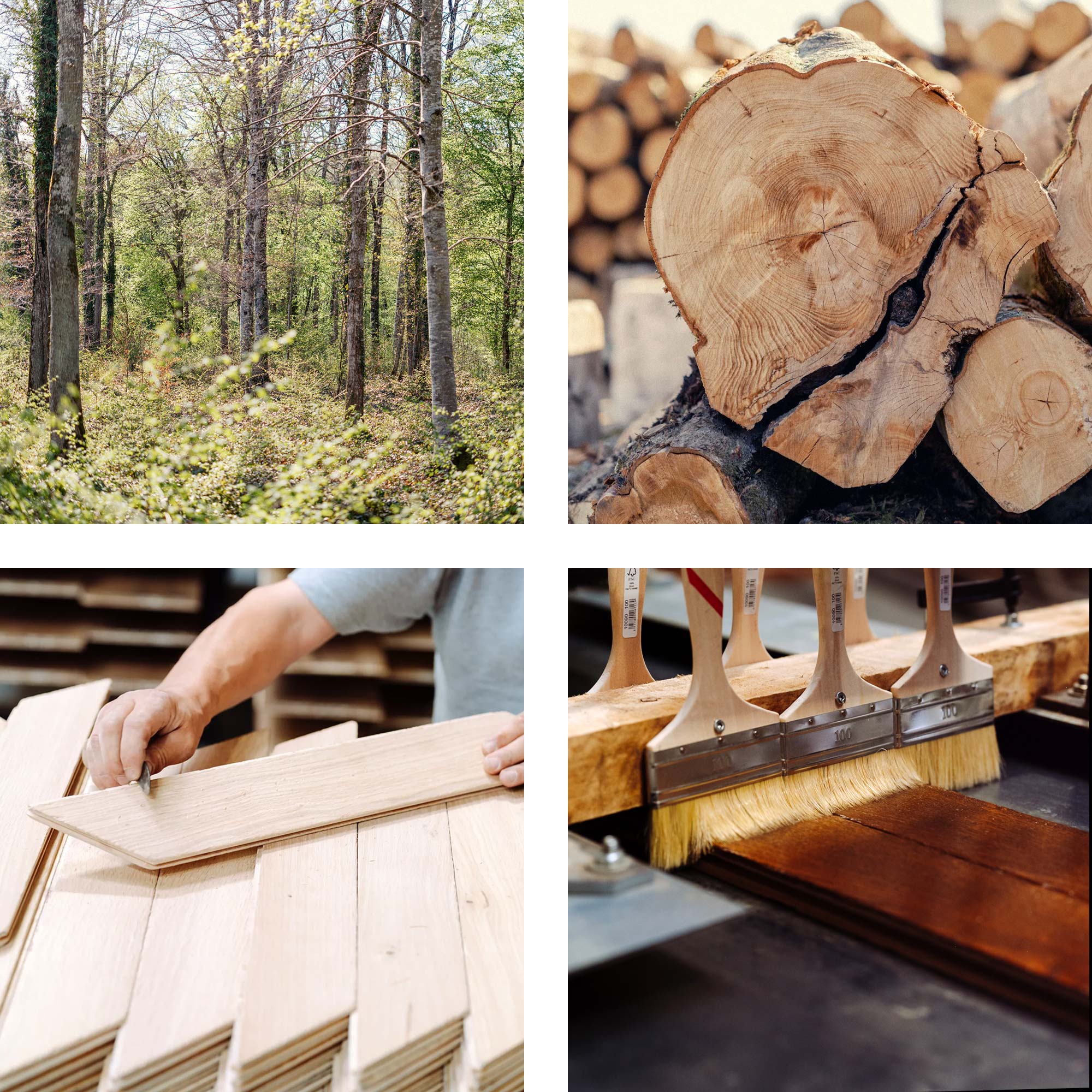 A History of Quality
The raw oak in the Lumiere collection comes from forests throughout Europe, primarily France and Belgium. These areas are carefully maintained by forest managers, and trees are selected in adherence with strict standards according to their maturity, quality and suitability for use in flooring applications. After sourcing, the logs are transported to France for fabrication. The planks are then hand-brushed and finished in a variety of rich neutral tones. The distinctive colorations found in this collection are achieved through a reactive process that activates the wood tannins present in each individual plank. This results in a uniquely dramatic, yet natural, final appearance. With effortless elegance, Lumiere floors embody the beautiful balance found between traditional craftsmanship and contemporary aesthetics.
Why do we love it?

The unique, rich coloration and authentically natural appearance.
How does it look?

Lumiere Bristol has an organic, natural appearance with a light sandy blond coloration.
How does it wear?

Minor to moderate wear can be expected over time, depending on traffic. Wood discoloration is inherent with consistent exposure to UV rays.
Where can I use it?

Suitable for indoor use in moderate and high traffic areas.
Product Information
Lumiere is available in three wood grades: Prestige, Premium and Standard.

Prestige features sound knots up to 5/8" (16mm).

Premium features a majority of sound knots up to 1" (25mm) and filled knots up to 3/4" (19mm).

Standard features a majority of sound knots up to 2 3/4" (70mm), filled knots up to 1 9/16" (40mm) and end cracks up to 4" (102mm).

Lumiere Bristol
Download Specs
For additional information about this product's usage guidelines, available stock, pricing and lead times, please contact our sales team directly.
Variation disclaimer
Because of the individualized nature of the materials we sell, many of the products have significant variation in size, shape, color, texture and thickness. These irregularities are inherent in hand-made and natural materials such as ours. It is the responsibility of the owner/purchaser and those acting on behalf of the owner such as the designer, architect, contractor or installer to verify that the material specified is appropriate for its final application and to review and approve all materials before the materials are shipped. Samples are available on request. Samples are given as an indication of a particular product and are for reference only. Due to the inherent variation in the size, shape, thickness, texture and color of our materials, individual samples cannot be considered exact representations.
Through expert photography, every effort has been made to faithfully represent our products and materials on this website. However, due to lighting and color variations, no picture can be considered an exact representation of the material being shown.