Reclaimed Large Planks
French Oak — France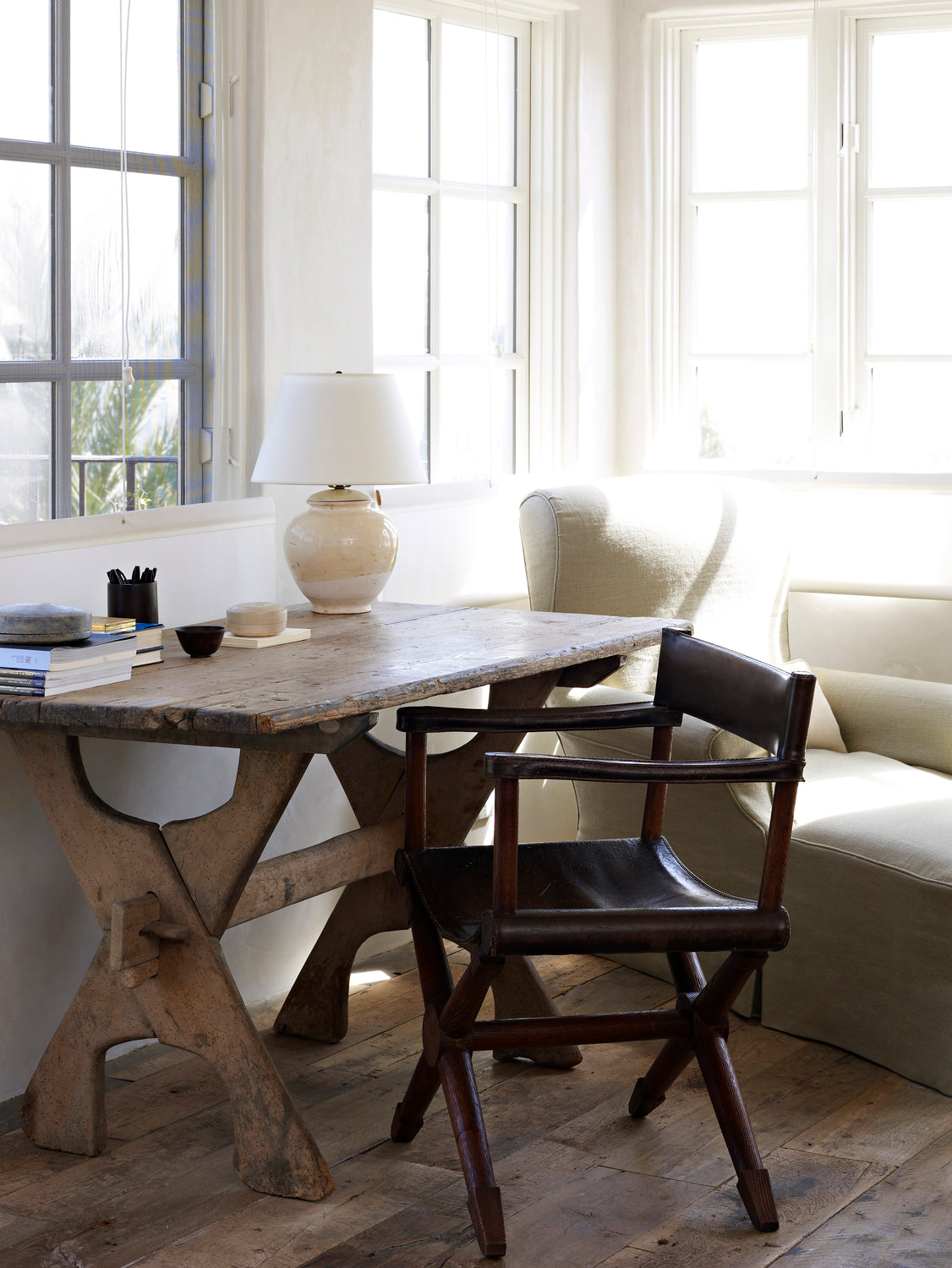 Unlike most salvaged wood on the market, which is simply cut from old beams, our Reclaimed Large Planks are pulled directly from the flooring of residences and country farmhouses throughout France. Once reclaimed, the antique French oak is meticulously and beautifully restored by the expert craftsmen at our atelier.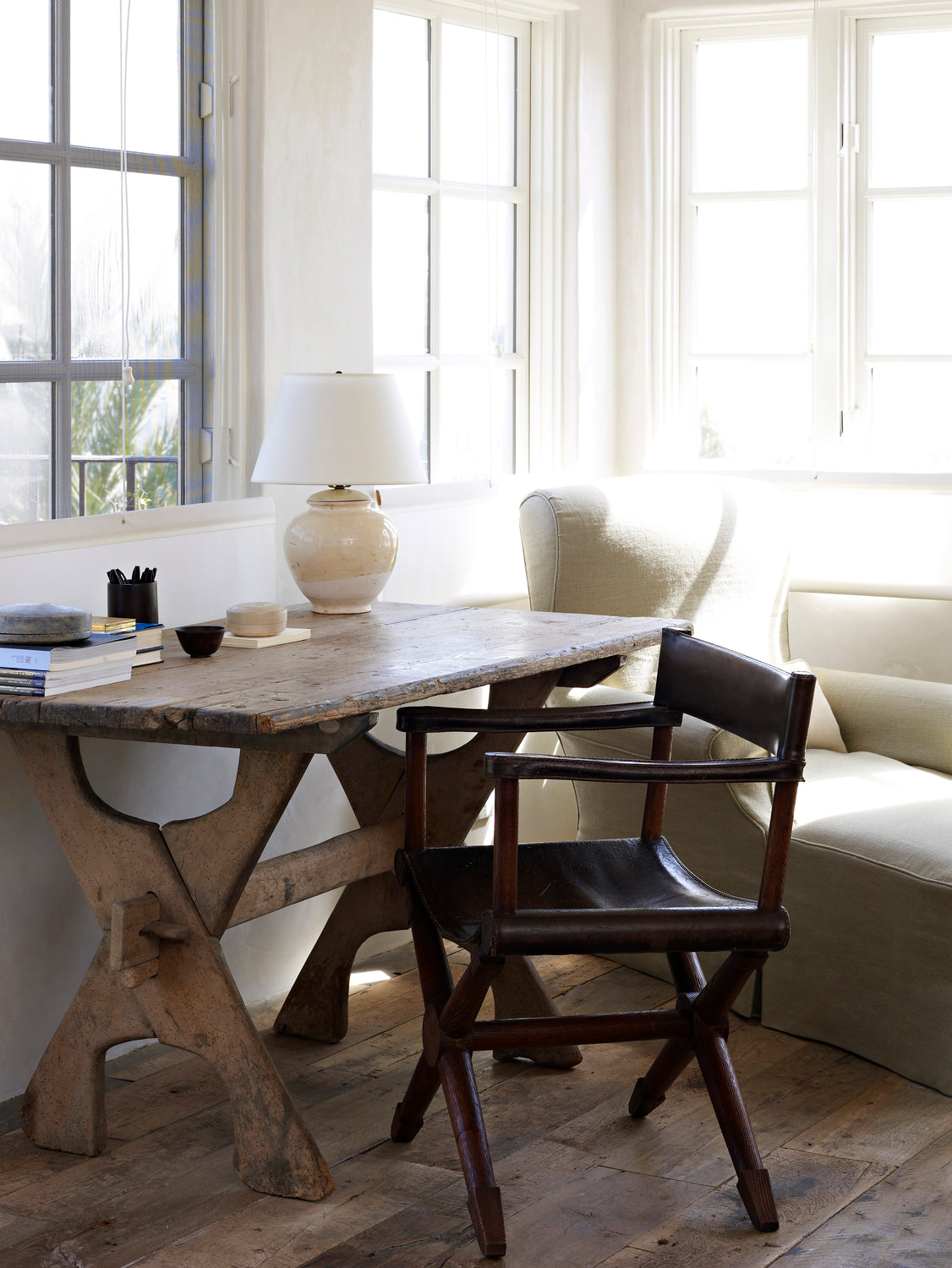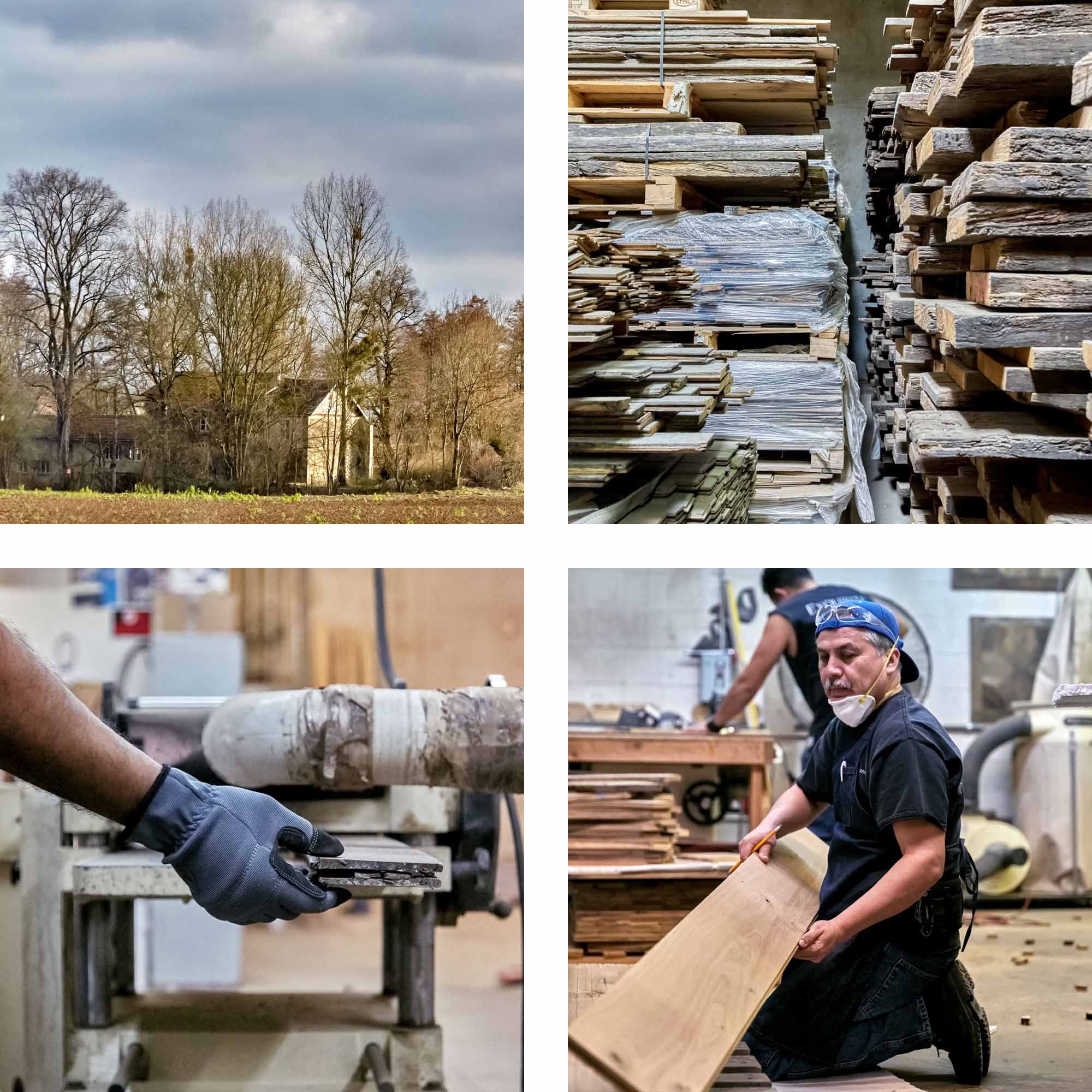 A History of Quality
The beauty and distinctive character of our Reclaimed French Oak collection are without parallel. Unlike most reclaimed wood, which is cut from salvaged beams, this unique collection is pulled directly from the floors of French residences and country farmhouses that were originally installed centuries ago. These rare planks, which date back to the 17th century or earlier, are recovered with precision and care from countless locations throughout the country. They display a remarkable diversity of graining and coloration that conveys their rich, storied past. Once reclaimed, every individual plank is meticulously cleaned, replaned and thoughtfully finished by hand. With great respect, the expert craftsmen in our ateliers take pride in this restoration process, breathing new life into these extraordinary antique materials.
Why do we love it?

After meticulous restoration, these rare materials create striking, dynamic installations that honor the beautiful woodworking traditions of the past.
How does it look?

Reclaimed Oak is sourced from locations all over France, resulting in a truly one-of-a-kind floor characterized by wide color and grain variations.
How does it wear?

After centuries of use, minor to moderate additional wear can be expected, depending on traffic. Wood discoloration is inherent with consistent exposure to UV rays.
Where can I use it?

Suitable for indoor use in moderate and high traffic areas.
Reclaimed Large Planks
Download Specs
For additional information about this product's usage guidelines, available stock, pricing and lead times, please contact our sales team directly.
Variation disclaimer
Because of the individualized nature of the materials we sell, many of the products have significant variation in size, shape, color, texture and thickness. These irregularities are inherent in hand-made and natural materials such as ours. It is the responsibility of the owner/purchaser and those acting on behalf of the owner such as the designer, architect, contractor or installer to verify that the material specified is appropriate for its final application and to review and approve all materials before the materials are shipped. Samples are available on request. Samples are given as an indication of a particular product and are for reference only. Due to the inherent variation in the size, shape, thickness, texture and color of our materials, individual samples cannot be considered exact representations.
Through expert photography, every effort has been made to faithfully represent our products and materials on this website. However, due to lighting and color variations, no picture can be considered an exact representation of the material being shown.