Bleu Chinois Cobblestone
Limestone — Asia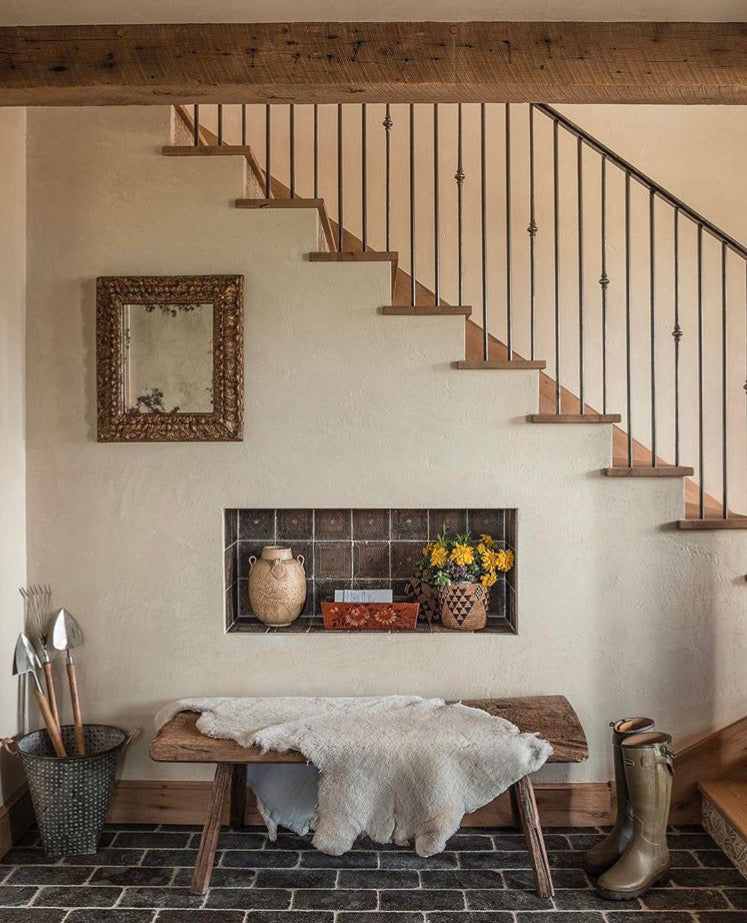 A newly quarried Asian limestone with consistent, cool gray tones that make it a versatile stone for interior and certain exterior applications. It has a tumbled finish and contemporary look suitable for both modern and traditional designs.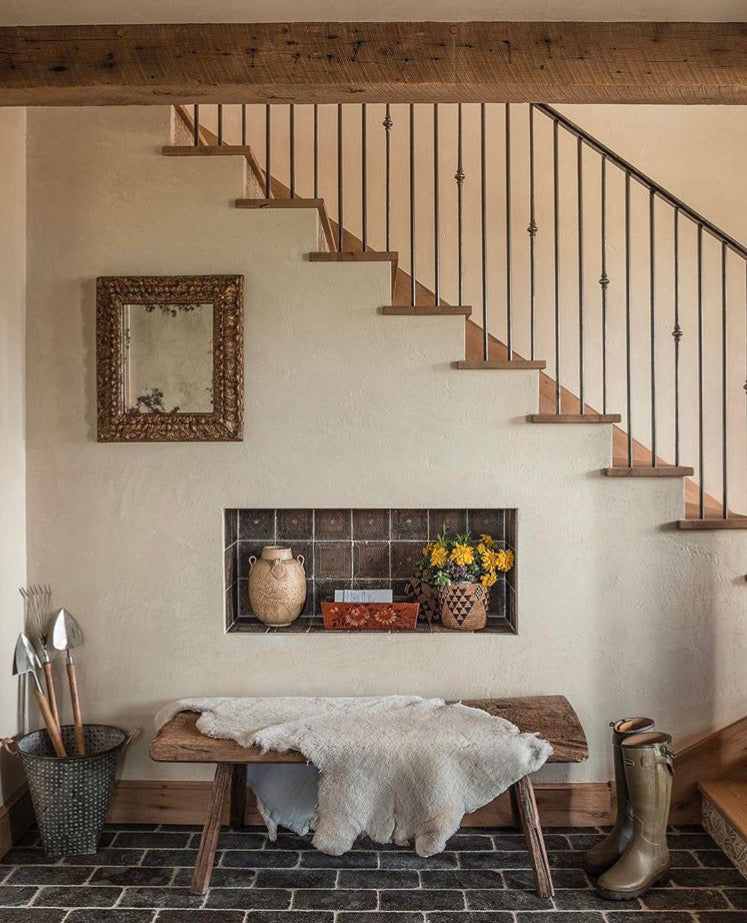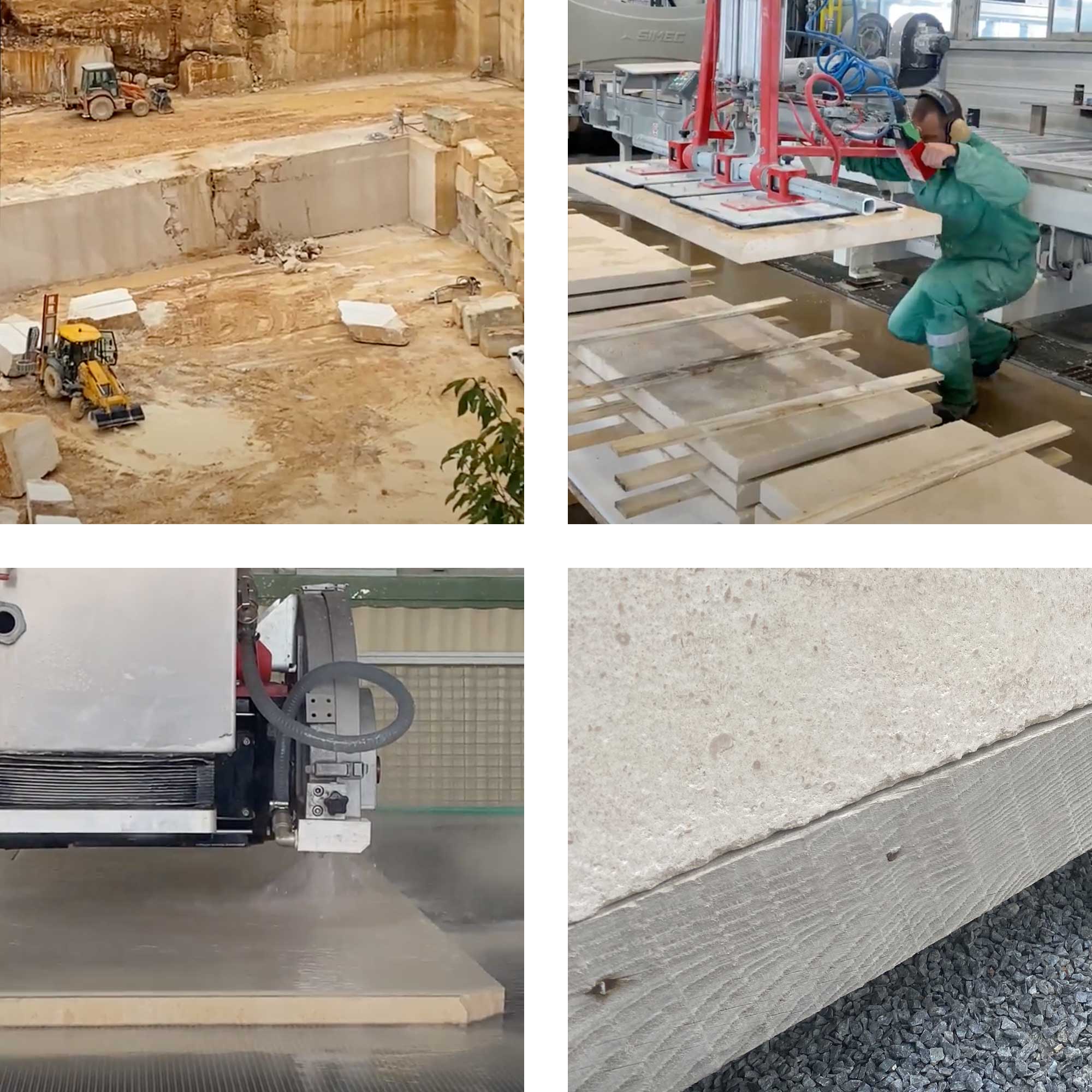 A History of Quality
The deep, rich tones of Bleu Chinois Cobblestone are characteristic of the limestone specific to the areas within Asia where it's sourced. The beautiful, dark-blue coloration is due to its unique composition of certain chemical compounds and minerals. Formed over millions of years, this limestone is found throughout the quarries interspersed with deposits of various other natural stones, such as marble and quartzite. This means that the process of block extraction can be quite complex and labor-intensive. Expert stonemasons work with absolute precision, meticulously checking each block for quality, authenticity, density and appropriate coloring. Once fabricated, individual pieces are heavily tumbled to create a finish that captures the essential spirit of antique stone.
Why do we love it?

The beautiful tumbled finish and distinctively rich black-brown coloration.
How does it look?

Bleu Chinois Cobblestone is a cool gray limestone with rich character and a clean, tumbled finish.
How does it wear?

Minor to moderate wear can be expected over time, depending on usage and traffic.
Where can I use it?

Suitable for indoor use and certain exterior applications, depending on location and climate.
Bleu Chinois Cobblestone
Download Specs
For additional information about this product's usage guidelines, available stock, pricing and lead times, please contact our sales team directly.
Variation disclaimer
Because of the individualized nature of the materials we sell, many of the products have significant variation in size, shape, color, texture and thickness. These irregularities are inherent in hand-made and natural materials such as ours. It is the responsibility of the owner/purchaser and those acting on behalf of the owner such as the designer, architect, contractor or installer to verify that the material specified is appropriate for its final application and to review and approve all materials before the materials are shipped. Samples are available on request. Samples are given as an indication of a particular product and are for reference only. Due to the inherent variation in the size, shape, thickness, texture and color of our materials, individual samples cannot be considered exact representations.
Through expert photography, every effort has been made to faithfully represent our products and materials on this website. However, due to lighting and color variations, no picture can be considered an exact representation of the material being shown.