Cala Azul
Limestone — Portugal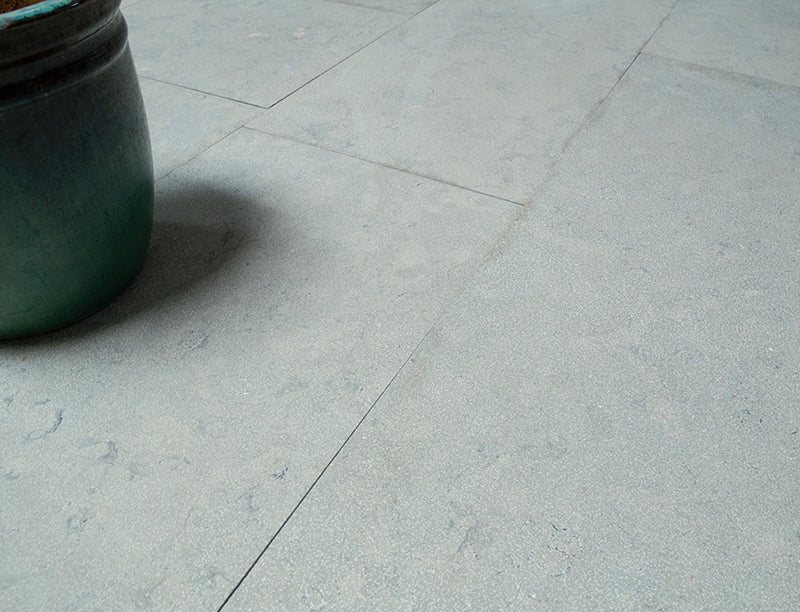 A Portuguese limestone with a medium consistency of taupe and cool gray color tones. Substantial levels of fossilization and blooming make it a subtle, contemporary option with unique visual interest.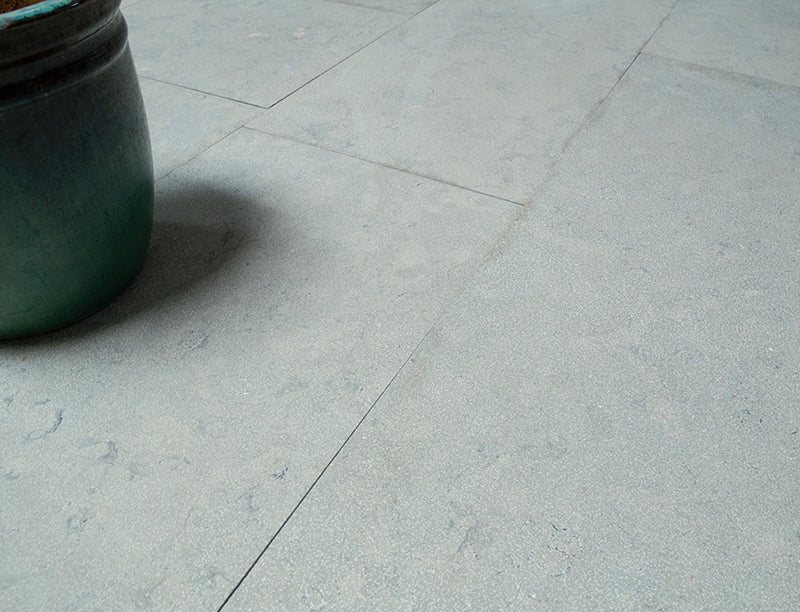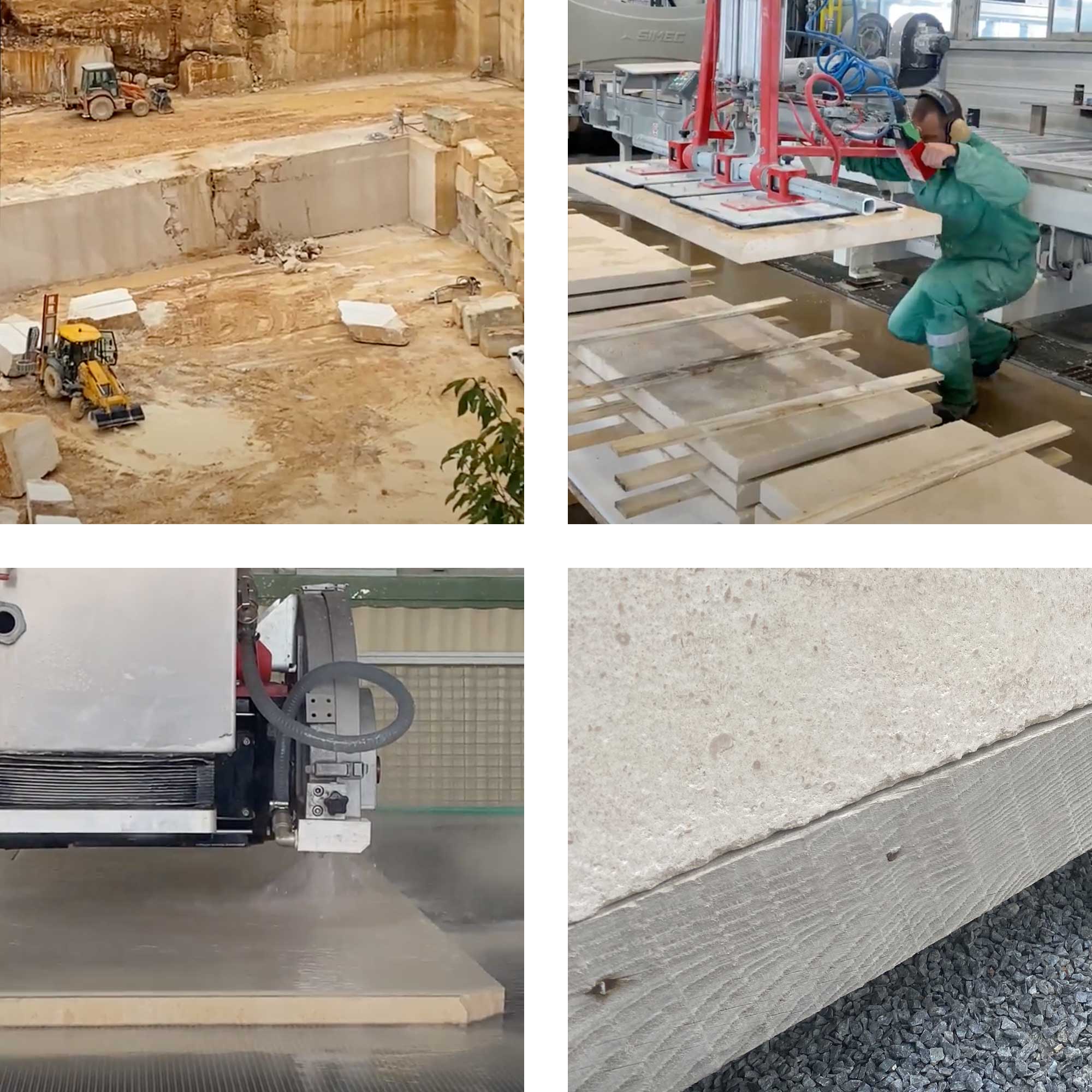 A History of Quality
The distinctive, dynamic Cala Azul limestone is sourced from Portuguese quarries, where deposits exhibit a truly unique variability and beauty. Characterized by its high levels of fossilization and organic blooming, the composition of this limestone is ever-changing. Without a static selection of raw material, the expert stonemasons must constantly adapt to the fluctuations found throughout the stone. This means that the process of extraction can be quite complex and labor-intensive. Blocks are cut with absolute precision, and then meticulously inspected for quality, authenticity, density and appropriate coloring. Once fabricated, the stone is thoughtfully finished with hand-chiseled edging and a lightly aged surface texture.
Why do we love it?

The high levels of fossilization that add unique character and visual interest.
How does it look?

Cala Azul has a taupe-to-gray coloration with significant levels of natural fossilization.
How does it wear?

Minor to moderate wear can be expected over time, depending on traffic.
Where can I use it?

Suitable for indoor use and certain exterior applications, depending on location and climate.
For additional information about this product's usage guidelines, available stock, pricing and lead times, please contact our sales team directly.
Variation disclaimer
Because of the individualized nature of the materials we sell, many of the products have significant variation in size, shape, color, texture and thickness. These irregularities are inherent in hand-made and natural materials such as ours. It is the responsibility of the owner/purchaser and those acting on behalf of the owner such as the designer, architect, contractor or installer to verify that the material specified is appropriate for its final application and to review and approve all materials before the materials are shipped. Samples are available on request. Samples are given as an indication of a particular product and are for reference only. Due to the inherent variation in the size, shape, thickness, texture and color of our materials, individual samples cannot be considered exact representations.
Through expert photography, every effort has been made to faithfully represent our products and materials on this website. However, due to lighting and color variations, no picture can be considered an exact representation of the material being shown.