Charente Fleury Refine
Limestone — France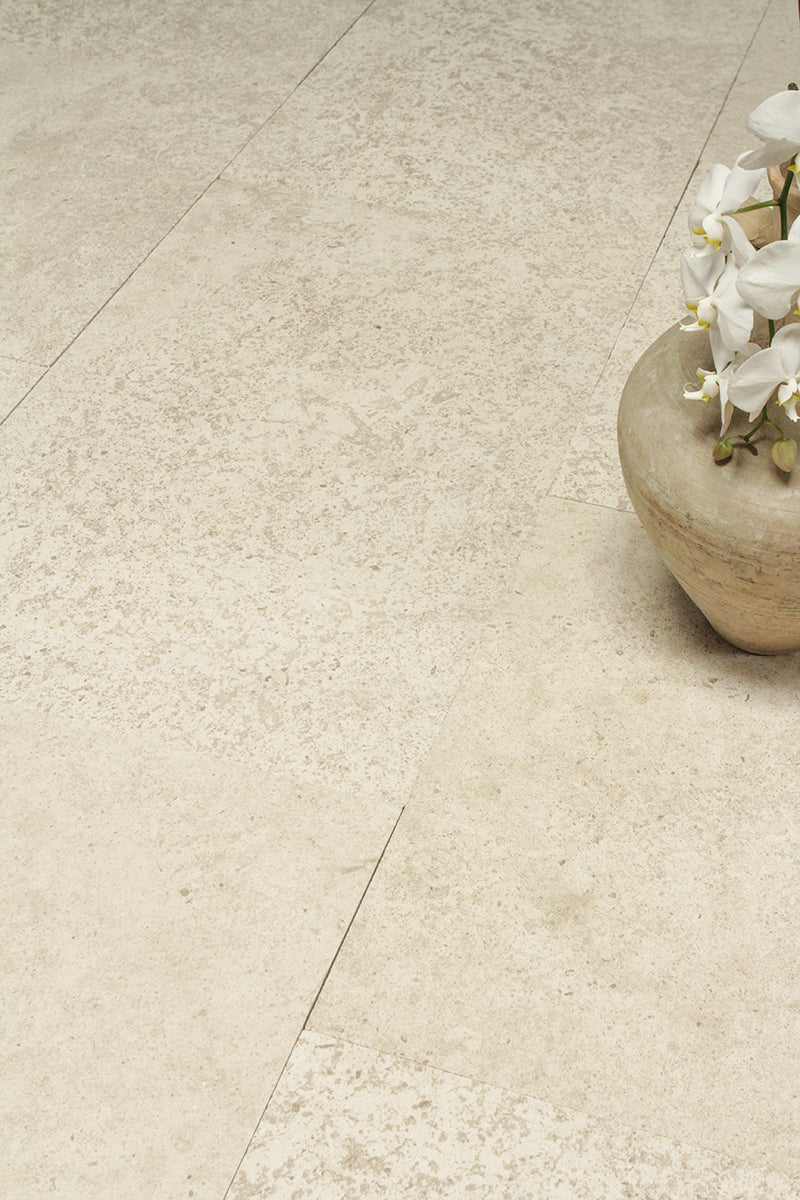 A French Limestone with a more balanced contrast of light-to-medium cream and beige tones. With an interesting variation of shelling and natural veining, straight edges and a smooth, refined surface texture, this stone is perfect for adding a bit of warmth and subtle rusticity to contemporary spaces.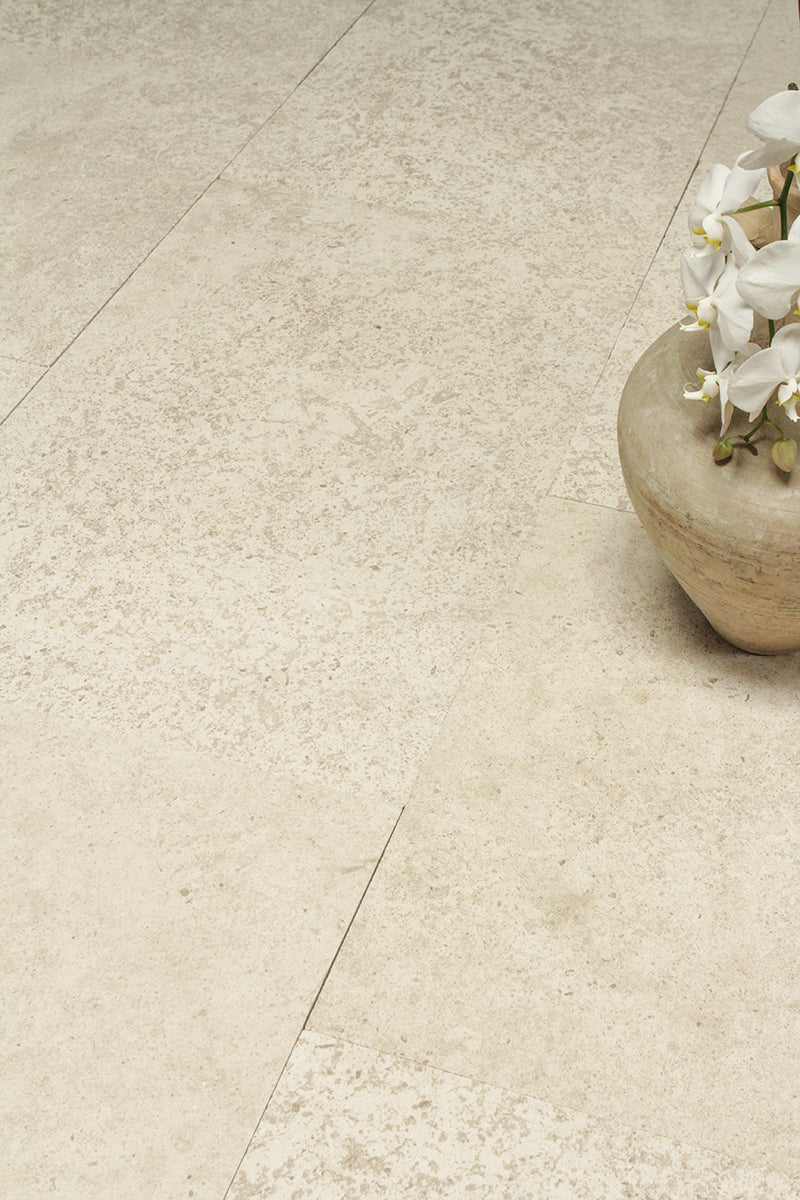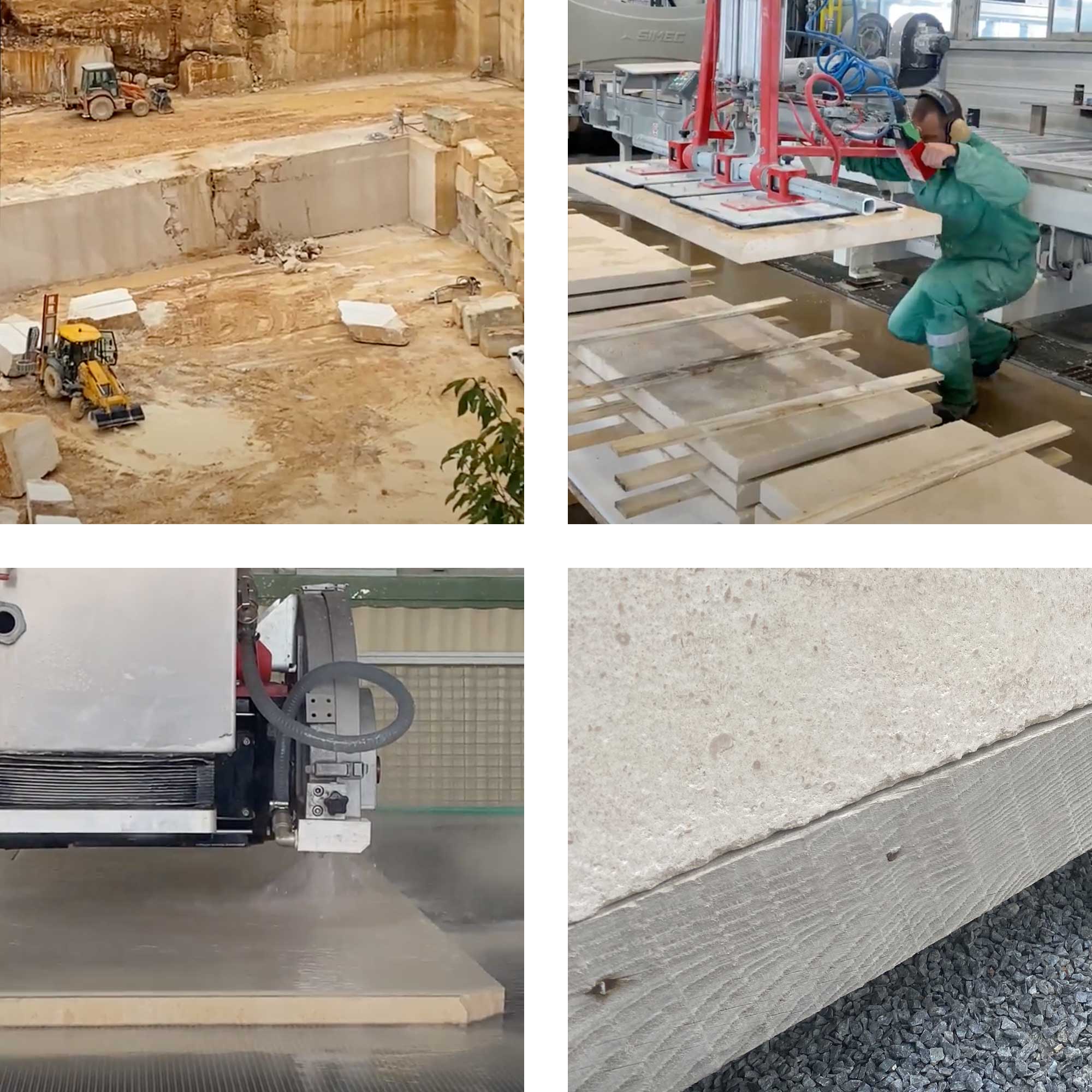 A History of Quality
Newly quarried Charente limestone is sourced from the Charente department of southwestern France. A major geological basin for over 165 million years, the stone from this area has been used in the construction of cities, castles, mausoleums and cathedrals throughout the region for centuries. Sections of the quarry are completely dedicated to this specific type of limestone, where blocks are cut horizontally and vertically before being transported to the factory for fabrication. The blocks are cut into both thick and thin slabs which are then finished in a variety of surface textures. Certain slabs are cut to size by expert stonemasons who carefully inspect every piece for its structural integrity, unique characteristics, suitability of use and quality.
Why do we love it?

The versatility, balanced variation of color and simple, timeless beauty.
How does it look?

Charente Fleury Refine is a balanced cream-and-beige limestone with natural variation, straight edges and a smooth, refined surface.
How does it wear?

Minor to moderate wear can be expected over time, depending on traffic.
Where can I use it?

Suitable for indoor use and certain exterior applications, depending on location and climate.
Charente Fleury Refine
Download Specs
For additional information about this product's usage guidelines, available stock, pricing and lead times, please contact our sales team directly.
Variation disclaimer
Because of the individualized nature of the materials we sell, many of the products have significant variation in size, shape, color, texture and thickness. These irregularities are inherent in hand-made and natural materials such as ours. It is the responsibility of the owner/purchaser and those acting on behalf of the owner such as the designer, architect, contractor or installer to verify that the material specified is appropriate for its final application and to review and approve all materials before the materials are shipped. Samples are available on request. Samples are given as an indication of a particular product and are for reference only. Due to the inherent variation in the size, shape, thickness, texture and color of our materials, individual samples cannot be considered exact representations.
Through expert photography, every effort has been made to faithfully represent our products and materials on this website. However, due to lighting and color variations, no picture can be considered an exact representation of the material being shown.