AvroKO Prince Scribe
Cement — Vietnam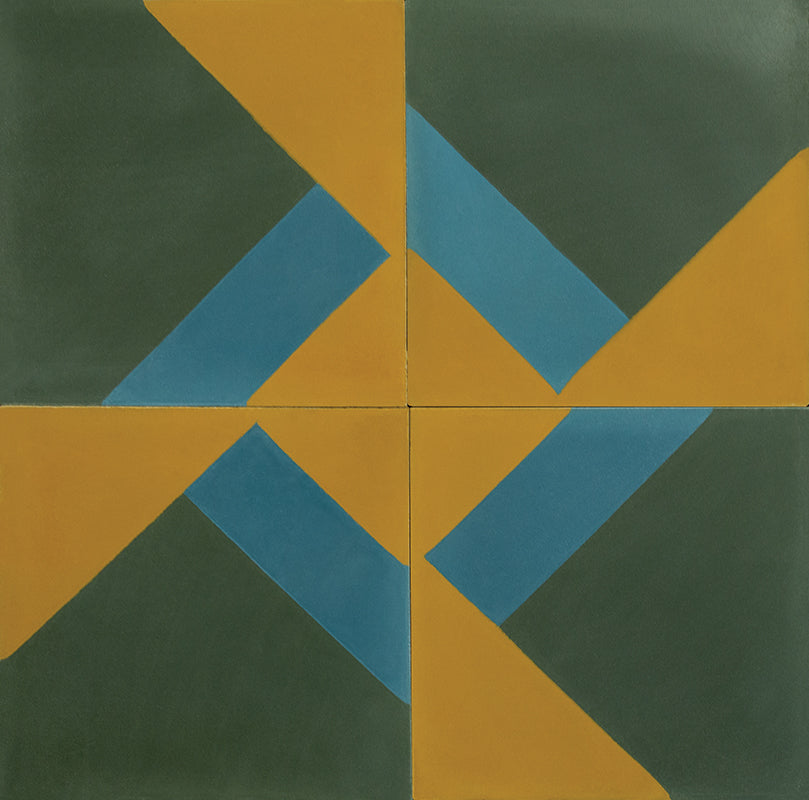 Developed with design firm AvroKO, this collection draws inspiration from the cultural nexus of their headquarters: downtown New York City. The abstract patterns and bold colors offer a spirited, shapeshifting illustration of AvroKO's ethos and artistic process.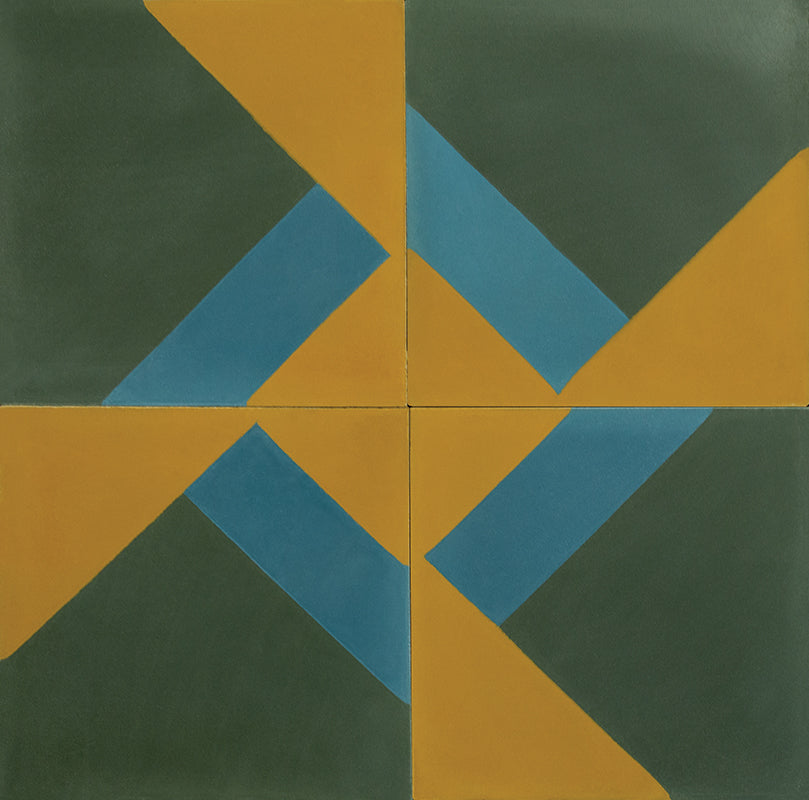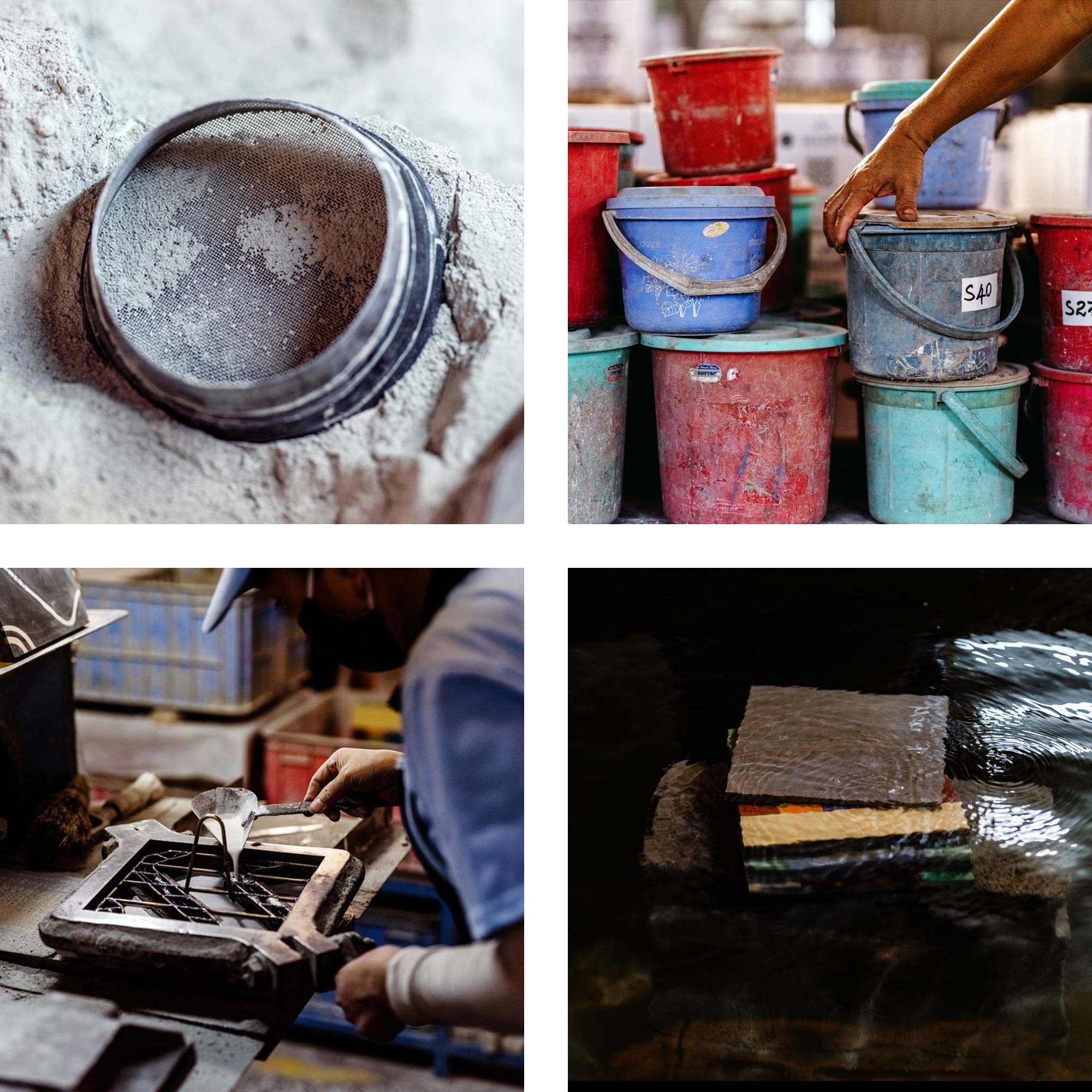 A History of Quality
The decorative cement tiles in the AvroKO collection are handmade in Vietnam using the same artisanal techniques that have been passed down for centuries. Unique colors are mixed with precision using cement, stone powder and pigment, then hand-poured over a solid tile base. After the color layer has been poured, a mixture of cement and sand is added to strengthen the bond between layers before the tile is hydraulically pressed. The pressed tiles are then racked and, lastly, cured underwater for 24 hours before finishing. This labor-intensive, multistep process produces unique tiles with unparalleled durability, character and beauty, while honoring a long, rich history of traditional craftsmanship.
Why do we love it?

The angular and abstract patterns that enable freedom to create bold, custom designs.
How does it look?

Prince Scribe features a bold, abstract pattern in a green, blue and yellow coloration. Due to the handmade nature of this product, variations in tone and shading are to be expected from batch to batch.
How does it wear?

Moderate to heavy wear can be expected over time, depending on usage and traffic. A rich patina will develop with use over time. This is expected and considered to be a part of the beauty of this natural material.
Where can I use it?

Suitable for indoor use and certain exterior applications, depending on climate.
AvroKO Prince Scribe
Download Specs
For additional information about this product's usage guidelines, available stock, pricing and lead times, please contact our sales team directly.
Variation disclaimer
Because of the individualized nature of the materials we sell, many of the products have significant variation in size, shape, color, texture and thickness. These irregularities are inherent in hand-made and natural materials such as ours. It is the responsibility of the owner/purchaser and those acting on behalf of the owner such as the designer, architect, contractor or installer to verify that the material specified is appropriate for its final application and to review and approve all materials before the materials are shipped. Samples are available on request. Samples are given as an indication of a particular product and are for reference only. Due to the inherent variation in the size, shape, thickness, texture and color of our materials, individual samples cannot be considered exact representations.
Through expert photography, every effort has been made to faithfully represent our products and materials on this website. However, due to lighting and color variations, no picture can be considered an exact representation of the material being shown.