Commune Sitio Slash 4
Ceramic — USA/Mexico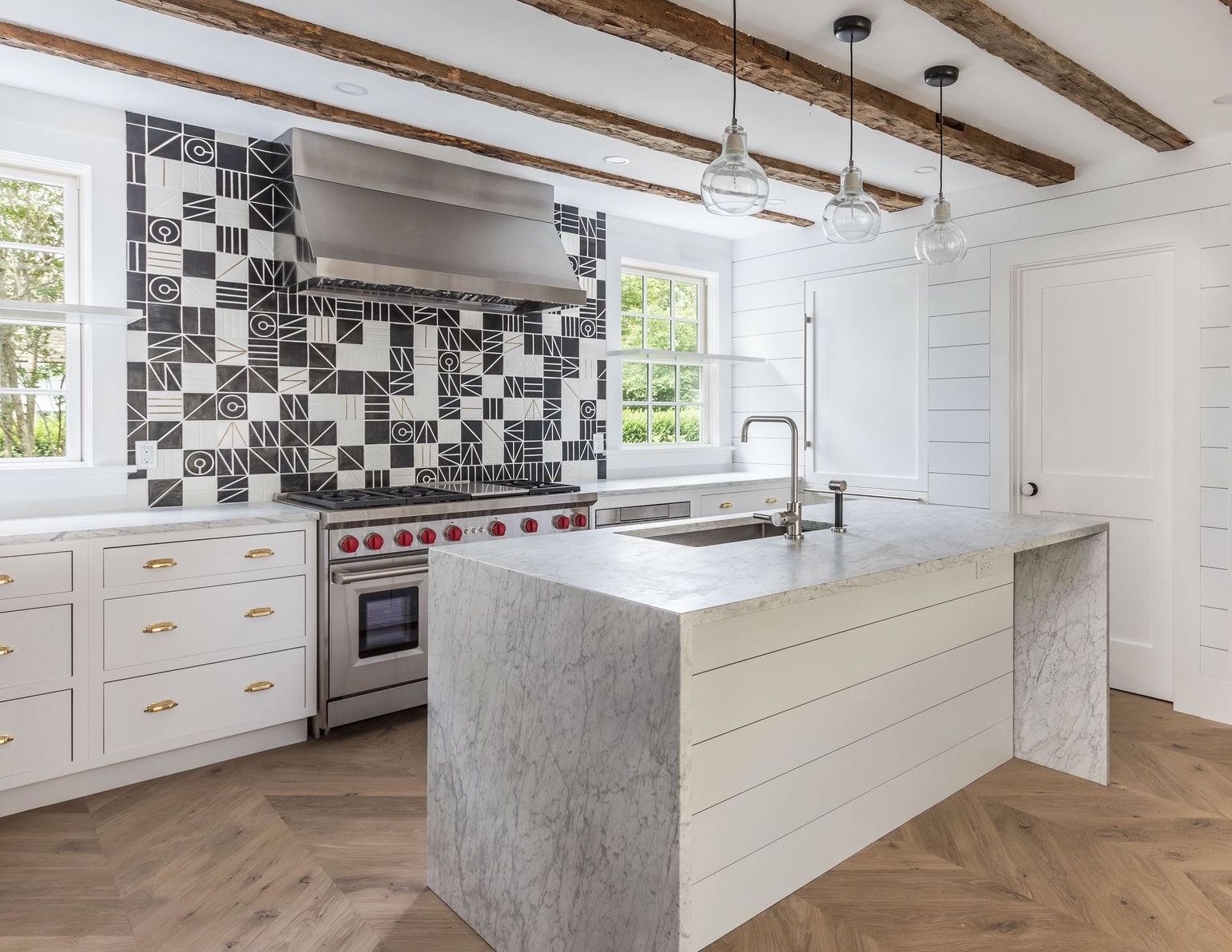 Developed with design firm Commune, the Sitio Collection utilizes many of the symbols found in Mid-Century California Modernism. Inspired by Brazilian artist Roberto Burle Marx, the highly geometric designs offer endless possibilities for free creative expression. Six distinct slash patterns are available in any Sitio Solid color.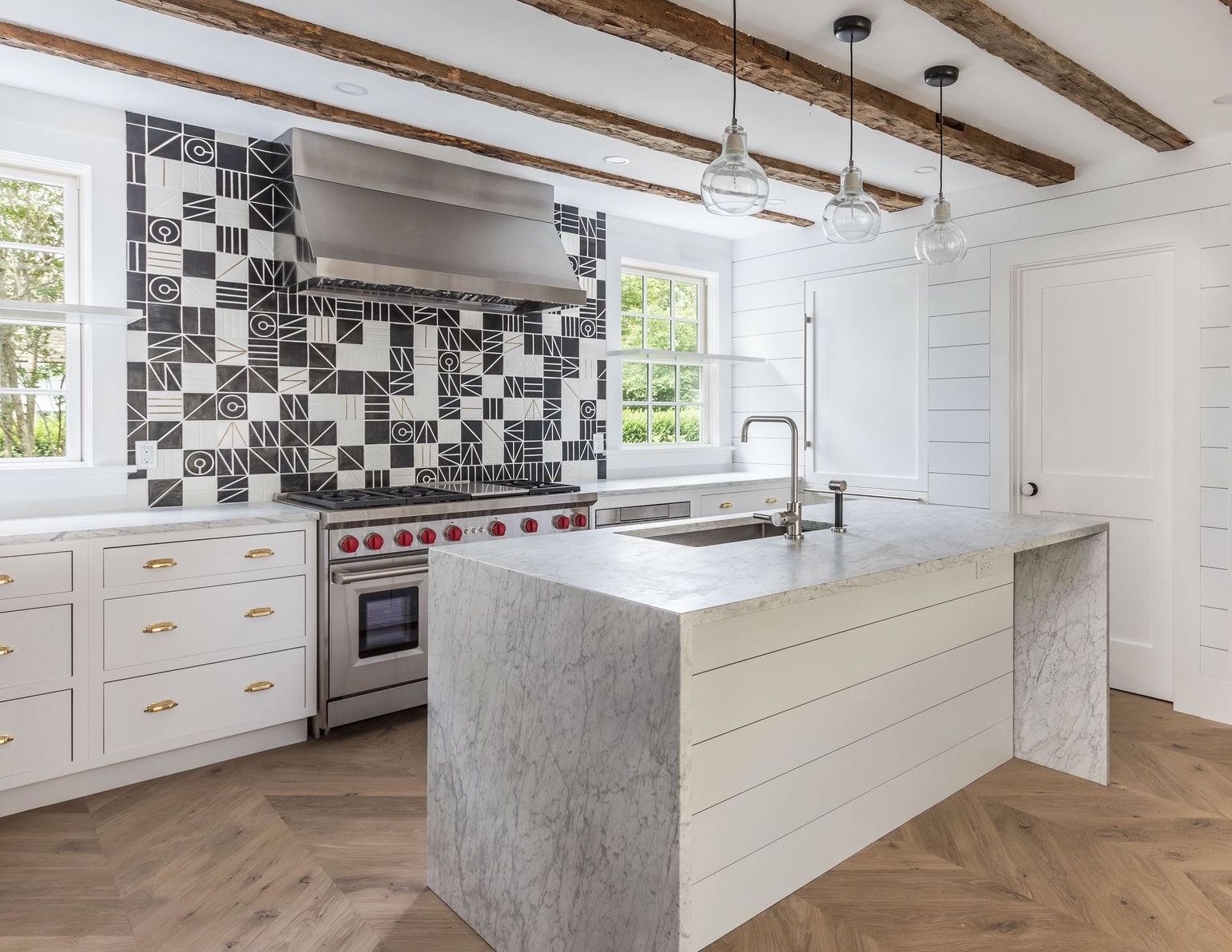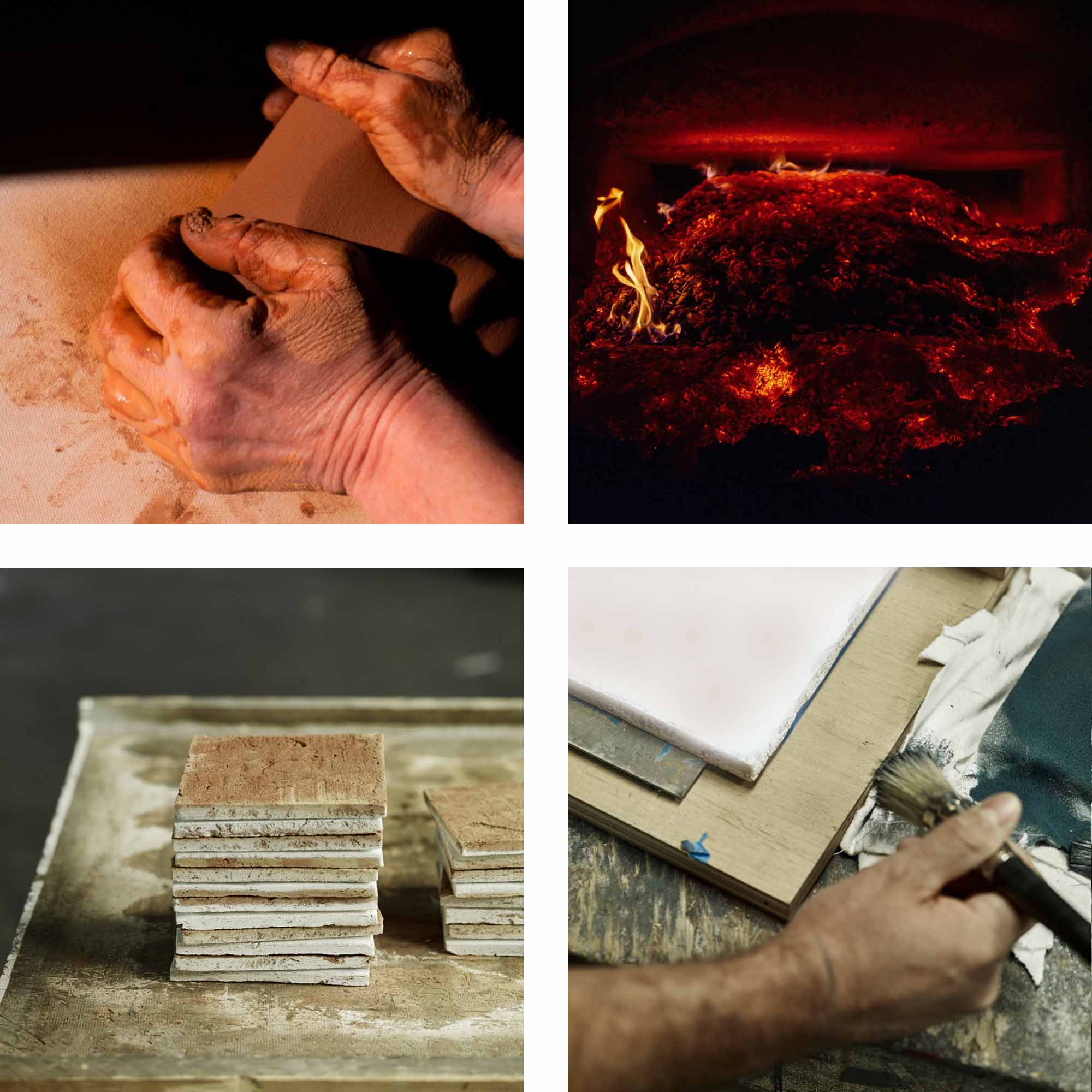 A History of Quality
Created in collaboration with LA-based design firm Commune, the rich colors and dramatic shapes found in the Sitio collection are inspired by the designs of famed Brazilian artist and landscape architect, Roberto Burle Marx. They pay homage to the dynamic geometry and Mid-Century California modernism that featured prominently in his work. With a uniform red clay base, individual tiles are hand-painted and carefully molded in a variety of solid color or striking, slashed designs by master craftsmen located in Mexico and the southwestern United States. The mix of solid color, abstract pattern, and metal-studded tile options offers unique capabilities for customization and a wide range of installation combinations. Daring and distinctive, the Sitio collection highlights a beautiful balance between the old and the new.
Why do we love it?

The variety of patterns and colors that enable opportunities for unique personal customizations.
How does it look?

Sitio Slash 4 features a grooved pattern of three converging lines and is available in any solid Sitio collection color.
How does it wear?

Minor to moderate wear can be expected over time, depending on usage and traffic.
Where can I use it?

Suitable for indoor use as flooring in minor-to-moderate traffic areas. For heavier traffic, special care my be required. Suitable for decorative wall applications. Not suitable for countertops or work surfaces. Not suitable for use in areas exposed to high levels of direct heat. Suitable for use in certain wet applications above the floor line (shower walls, decorative borders, etc.), but not in areas where water is prone to pooling.
Commune Sitio Slash 4
Download Specs
For additional information about this product's usage guidelines, available stock, pricing and lead times, please contact our sales team directly.
Variation disclaimer
Because of the individualized nature of the materials we sell, many of the products have significant variation in size, shape, color, texture and thickness. These irregularities are inherent in hand-made and natural materials such as ours. It is the responsibility of the owner/purchaser and those acting on behalf of the owner such as the designer, architect, contractor or installer to verify that the material specified is appropriate for its final application and to review and approve all materials before the materials are shipped. Samples are available on request. Samples are given as an indication of a particular product and are for reference only. Due to the inherent variation in the size, shape, thickness, texture and color of our materials, individual samples cannot be considered exact representations.
Through expert photography, every effort has been made to faithfully represent our products and materials on this website. However, due to lighting and color variations, no picture can be considered an exact representation of the material being shown.